Tarot Cards is a suite written and performed for Classical Guitar. But since it was written I wanted to create a version for Steel String guitar of this particular piece from Tarot Cards - The Hanged Man.
Tarot Cards is a suite for Classical Guitar written in 2018. The individual tracks of Tarot Cards are inspired by the Major Arcana of the Tarot of Marseille.The Hanged Man is number 12 from Tarot Cards.
Although the piece appears originally played on Classical Guitar, this particular version of The Hanged Man is played with a Steel String acoustic guitar. All of the notes are the same, but the sound is quite different.
The difference being that the steel string guitar offers a brighter sound than the softer or gentler sound of the classical guitar.
Listen on Spotify Stream on Deezer 
But why choose a steel string guitar for this particular piece and not the others?
I created a version with Steel String Guitar because this type of guitar is most often used when playing DADGAD music.
DADGAD is a type of guitar tuning which is different from standard tuning, or EADGBE. This type of tuning is very popular in Celtic music where guitarists favour the use of open strings.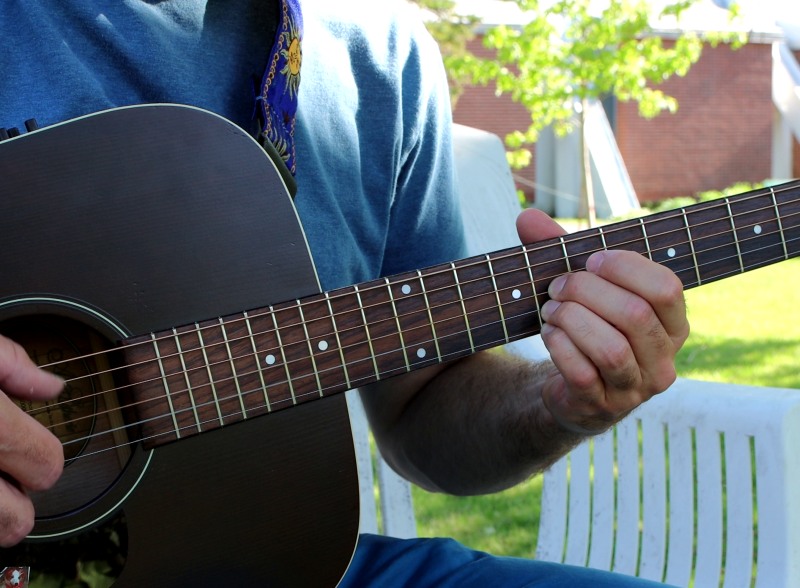 In this version, I don't find it sounds particularly Celtic, somewhat to my dissapointment. But I am happy with how it turned out altogether and I find it makes an excellent addition to the Tarot Cards suite.
Click the Play button below to hear an excerpt from this version.